What is ArtDrop?
You've heard of 'BarkBox', 'BirchBox', 'Hello Fresh', 'Dollar Shave Club' and so many more 'box' subscriptions. All awesome, right? Now there is a subscription service that is here to help save you time, grow (or start!) your business, and create products your customers will love.
This is a new art-based service that doesn't get shipped to your door but instead it is a downloadable 'box', ready to go every 1st of the month.
ArtDrop is a monthly subscription that provides you 30 new illustrations in vector formats and the .png format. For $9.99 per month, your subscription gets you access to 30 brand new illustrations, in the vector formats and in the .png format. Every month.
You can opt for an annual subscription for only $99 - which saves you $20 (PLUS you get a free illustration from your own photo, that's a $39 value!) Sign up and get ready to save time, grow your business, and use the art to create the products your customers will love.
You can cancel at anytime.
If you already own a version the clip art collection this is the perfect way to get all the new art without buying a whole new set! And if this is new to you-imagine what you can create -and yes - sell!
Sign Up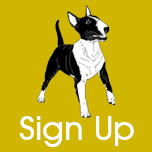 For $9.99 a month (or $99 a year) you get access to 30 brand new illustrations.
Illustrator Amy Head has created these new images, done to breed standards just for you, for use in both your personal and business endeavors. There is an enormous difference between ArtDrop illustrations/clip art and all of the others out there. These are just like our clip art collection with great care for breed standard accuracy and ease of use in all types of reproduction.
All dog groups will be represented each month with a balance of full body and head study illustrations. A cat and horse illustration will also be in each month's selection as well as at least one concept piece.
Check Your Inbox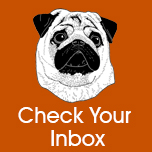 On the first of the month, you'll receive a reminder email letting you know a fresh batch of brand new illustrations are ready. You then can follow the link and log into the subscription portal, where you can view and download your monthly art. In this portal there is also a box where you can list breeds or genres (obedience,rally,etc.) that you would like to see in the future. You can't do that at other sites!
August's Art is ready to download!
Check your inbox for the links. IF you need a past issue please let us know.